Qualitative analysis for government and public sector
Qualitative insights for public sector research and evaluation
---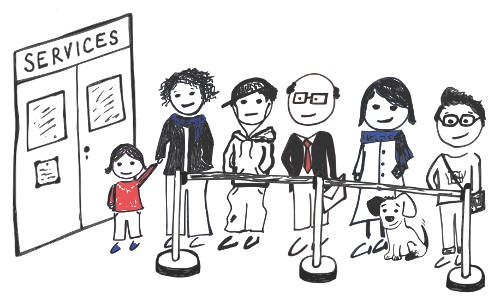 Statistics can give you an overview of a population, or details of a specific set of users. But understanding their needs, and why they behave in a particular way usually requires in-depth, qualitative understanding. When you have small data sets, or niche user groups, qualitative insight lets you create evidence based decisions when statistical significance is lacking, backed up by real data. This can be especially important when evaluating new services or pilot projects, and working with community service providers.

However, analysing and presenting this data in a digestible format is often a challenge, as is creating impactful reports that can inform real change. Quirkos aims to help users at all levels, not just research teams, engage and understand qualitative data, and explore it to gain deep insights.
Quirkos is designed to let you bring together text from any source, be it transcribed interviews or focus groups, surveys, service user feedback, policy documents, websites, or even other evidence. Making sense of these disparate sources of data is made easy through an intuitive drag-and-drop interface, designed to mimic the action of highlighting text on paper.

Fast searches let you find important keywords across all your sources, and code directly from the results with a powerful synonym database included as standard. Explore connections in your data, and run instant sub-set analysis to see how respondents from different groups such as age or gender compare by integrating your quantitative and discrete data.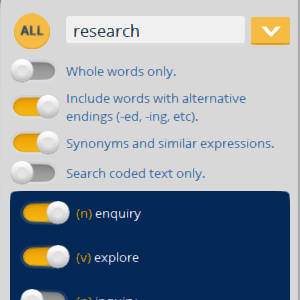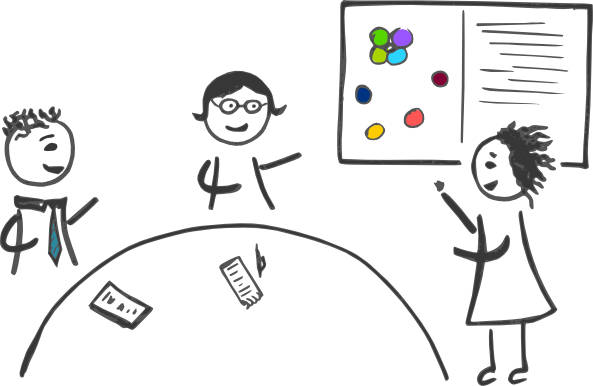 Explore your data
When the time comes to share your findings with colleagues, stakeholders or key decision makers, Quirkos provides a variety of flexible report and output options. At the heart of Quirkos reports are graphical overviews of your quantitative coding, showing the themes and connections in your data with colourful and memorable bubbles. But users can also create highlighted Word transcripts, customisable reports, or export their work for statistical analysis in Excel or SPSS.

Quirkos also opens the door for better participatory research. It's so easy to use that key special interest groups or third sector providers can engage with analysis, and contribute their own analysis and interpretations.
Users
Quirkos was designed by a team of researchers from universities and the public sector with extensive experience in qualitative analysis. We know what users need in terms of cross platform work and compliance with data protection requirements for confidential data. You can use Quirkos Cloud for securely encrypted live team work, greatly simplifying the process of collaboration and remote work. Or use offline mode, with all data stored locally so you can comply with restrictive data policies.

We also understand performance and efficiency pressures, so Quirkos is designed to speed up qualitative research, while reducing training, licensing and support costs. If you've used other qualitative analysis software before, you might be pleasantly surprised by Quirkos: it's much easier to use, cheaper and quicker to get to outputs. Our optional Cloud service also allows your whole team to collaborate on projects in real time, whether working remotely or in the office.

Quirkos can help in any area that needs to understand text, such as in evaluations, research, consultations, surveys, policy analysis and service user feedback - or even in HR and strategic directorates. After spending decades trying to promote qualitative insights in the public sector, we knew a different approach was needed for qualitative data to have an impact, and Quirkos and our support can help you get there.


Public Sector
Government discounts
$17
£14
/ Month


€15
$490br>£390
/ Lifetime


€430
Quarterly or annual subscription
Permanent Licence
Quirkos and Unlimited Cloud storage
Offline storage