Qualitative analysis for research and teaching
For experienced qualitative researchers in academia, we aim to make the best coding and analysis experience for both those familiar with qualitative software, and researchers more comfortable with pen and highlighters.

Whatever your approach and methodology, Quirkos is designed to get out of the way, and become a transparent tool that brings you closer to your text-based data.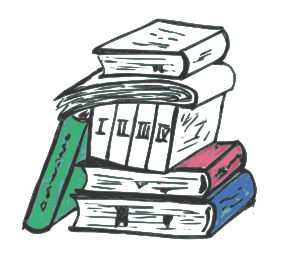 Upgrade from paper
If you still prefer doing qualitative analysis with pen and printouts, Quirkos is designed to be a 'best-of-both-worlds' with an interface that mimics the action of coding with highlighters, keeping you close to the data with live visual representations of your emerging data. You can even export your data at any time as a highlighted and annotated Word file, and print it out with all your colour-coding intact. It's quick to learn, and flexible so that you can work as you want.

Yet Quirkos also brings all the advantages of software analysis, including fast keyword search, the ability to juggle dozens of sources, and of course full undo/redo capabilities.
Powerful coding and analysis tools
Even if you are experienced with other qualitative analysis packages, you will find Quirkos is a fresh approach. The quick drag-and-drop interface and keyboard shortcuts makes coding quick and painless. There is great flexibility for rearranging and grouping your thematic nodes, whether you are doing framework or emergent analysis.

Running searches or queries to show a sub-set of the data is nearly instantaneous, and there are live views that show you connections in the data emerging in real time. Side-by-side comparison views show you graphical and text based differences in groups, and allow for the integration of discrete or quantitative data.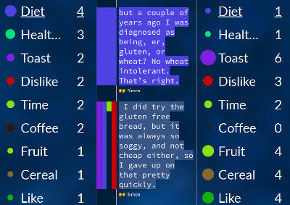 For researchers, by researchers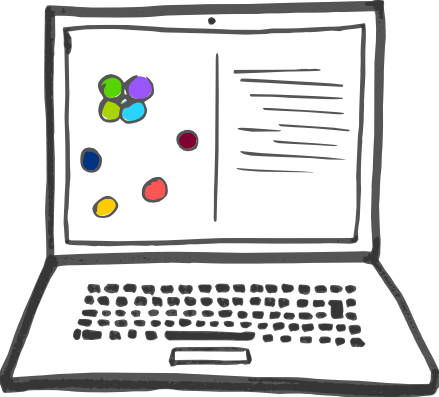 Academic and
Charity Sector
£240
~€280 / $340*
For educational institutions or registered charities
Online support
E-mail support
Instant licence delivery
Quirkos was designed by a team of qualitative researchers mostly from academic backgrounds, each with extensive experience in qualitative analysis using a variety of approaches. We aim to advance the field of qualitative research by enabling more people to take part in qualitative analysis, and to challenge the way qualitative data is conventionally disseminated.

We also wanted software we could use on any kind of computer - Windows, Mac, Linux or Android tablets, with the same interface and compatible files. We also wanted software that looked less like a spreadsheet, was easier to learn, and reliably saved our data as we went along. It also needed to be cheap enough that large teams, including participants and co-researchers could get involved, and have a perpetual license that wouldn't run out during the writing up stage!

Finally, we wanted to enable end-to-end participatory research. Should you wish to engage participants in the analysis process, Quirkos is easy enough to use that anyone can take part in qualitative analysis. Either use analysis as a data collection event, or allow participants to code their data themselves, see what themes are important to them, and validate thematic triangulation.
Ready to give Quirkos a try? Download a one month free trial today for Mac or Windows.