Simple qualitative analysis software
Beautiful qualitative data analysis with Quirkos
What is Quirkos?
Quirkos gives you a visual and intuitive way to manage, analyse and explore your qualitative research.

It's easy to learn, flexible and reliable, and makes qualitative data analysis creative again. Discover why thousands of people are choosing Quirkos!
Features »
Licences »
Users »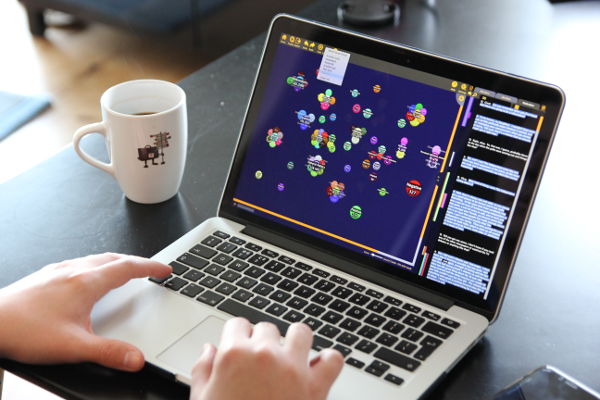 Show your themes and codes as colourful bubbles, not flat lists of text!
What makes Quirkos Different?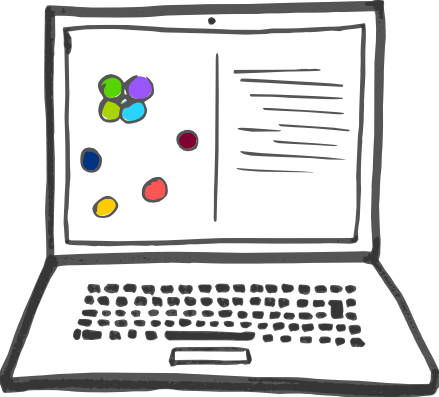 Quirkos was designed by qualitative researchers to be the software they wanted to use, without the frustrations of other packages. The live visual interface keeps you close to the data, and it's designed with a few flexible features, rather than a clutter of things you don't need.

Store your data in the cloud or on your computer with auto-save, and identical features and interface on Mac, Windows or Linux. If you've not used qualitative data analysis software before, Quirkos is a straight forward step-up from trying to do analysis with highlighters, sticky notes, Word or Excel. it's easy to import data from any text source, and makes code and retrieve addictive and engaging.

See more features »
Watch Quirkos in Action

Watch how Quirkos makes qualitative analysis easy.

Not working? Watch on Youtube. Want more detail? See it in action with a 5 minute guide.
Who uses Quirkos?
Quirkos is used in more than 400 universities across the world by qualitative researchers, students and market researchers who trust it with research projects big and small, and teach it in their courses. Public sector, government and NGO/charity organisations use Quirkos for evaluation and feedback, making insights from user comments and open-ended survey responses.

It's also used in market research agencies, both large and small where time is a premium, and projects have to get off the ground quickly and get straight to actionable results. But the simple interface also allows use in citizen led and participatory research, empowering communities and 3rd sector organisations to make powerful cases for service improvement.

It's flexible enough to help researchers using content analysis, grounded theory, IPA, and other analytic approaches.
Read more user testimonials
Ready to try Quirkos?
Try the complete and unrestricted version for free on Mac, Windows or Linux.

We have the best computer assisted qualitative data analysis licences, with free updates, permanent or subscription licences, and the best value student licences:





Quirkos is also unique in being the only tool that lets you work on the cloud with a subscription, or local storage on your computer with a permanent licence, using the same platform and easy interface.

Download a free trial »